Dining Room Inspirations By David Collins – David Collins Studio is an interior design established in London. It works with major brands and companies that are the best in their field, as well as private clients who share an obsession with detail, innovation and functionality. The team has designed the interiors of hotels, restaurants and homes. Today we show you some of their impressive Dining Rooms.
The world of 
David Collins Studio
 is defined by its distinctive approach, developed and refined over the last three decades. The collective expertise of the team at the studio is evident in every aspect of this world of carefully 
curated luxury.
Take a look at this fantastic dining roomand its beautiful colour combination. Would you like to bring more green into your life?
BEST 63 INTERIOR DESIGNERS OF LONDON
The Vogue Lounge has an inimitable black and white glamourinspired by Vogue's photo archive – this restaurant is the perfect place to feel classic and modern at the same time.
With this amazing dining room, Collin's Studio has created a beautiful and mysterious environment. A dark and intimate living space where you can spend the most beautiful moments with your loved ones.
Editor's Choice
Another great combination of colours and materials. It's also a fun idea – to eat in your kitchenwhere you prepare your best dishes.
Once again Collins defines the color of the dining room with the dining chairs– we love the impact they give to the room.
This time we have the colour green again and it looks simply stunning: a light-filled room with eccentric dining chairsthat make all the difference.
Another inspiration for a dining room in a restaurant. We love the atmosphere and the beautiful chandeliers: even though it's a dark room, the light is just the right element to add a touch of luxury.  
[brands-vertical]  
If you can not resist large and gorgeous chandeliers, this is for you. Be inspired by the ambience of the room, with statement dining chairs and artwork all around.  
Red is a bold choice– but a good one! When you look at this dining room in a restaurant, you are just mesmerised. And once again we see that David Collins loves to be audacious.  
Editor's Choice
REF CM3034
This is a very interestingdining area. It is in the kitchen and yet it has a huge dining tablewith chairs only on the two tops.
Another restaurant with one of Collin's favourite colour combinations: dark blue and gold.
Once again,the chandelier takes over, making this dining room a luxurious place to dine with a sense of pleasure and comfort.  
Other Dining Room Designs Inspirations By Luxury Brands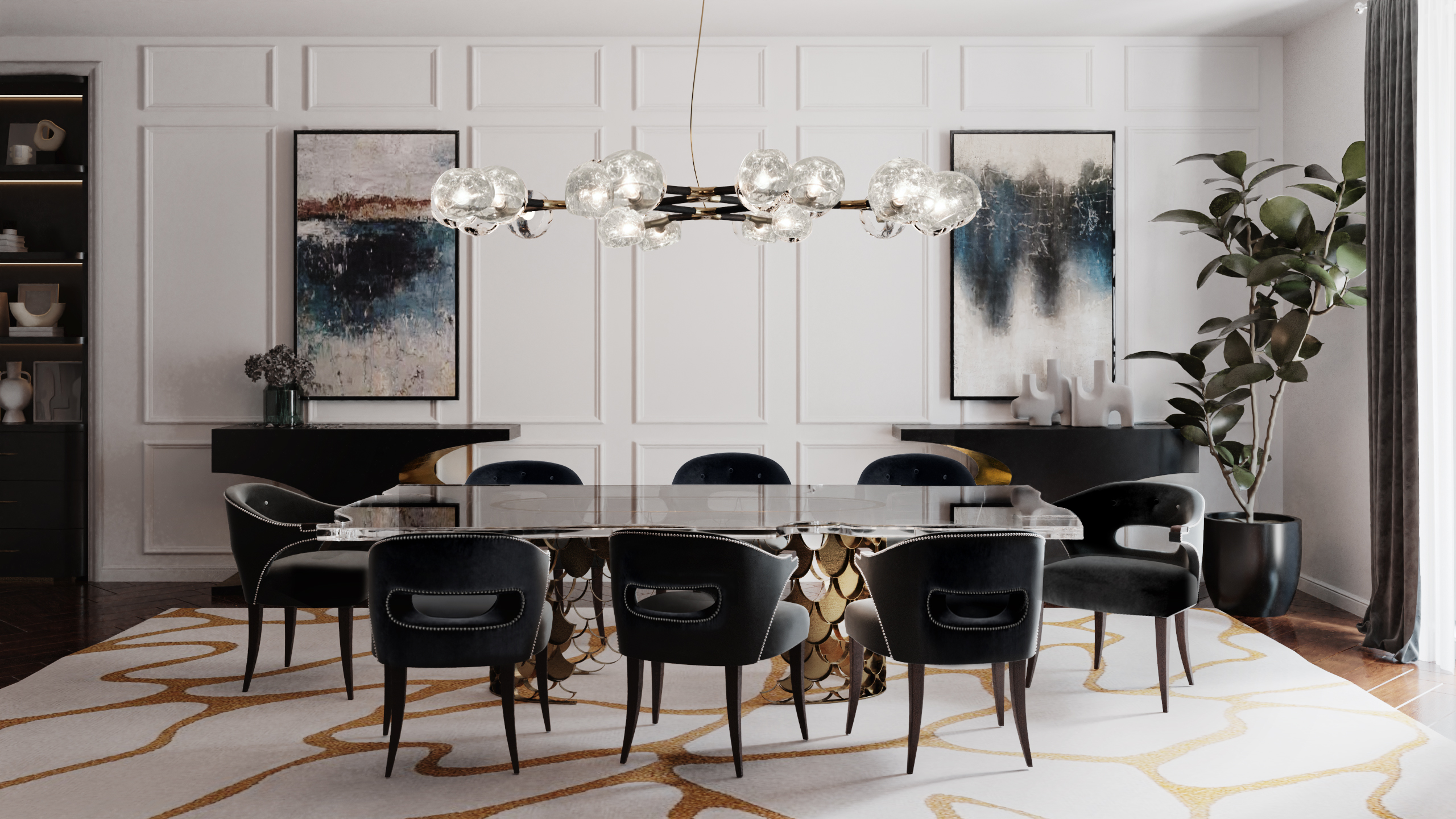 Outstanding simplicity, contemporary aesthetics, and seductive power are characteristics reflected in this dining room. With a fantastic combination of style and materials, this ambiance is simply gorgeous.
Classic with a bit modern, fully authentic – that's how we define this dining room. This dining table offers to find inspiration in the past via modern-inspired graphic concepts, illuminating the power of a sumptuous, unique dining room design.
The combination of dark tones, white marble, and golden element it's absolutely stunning! The perfect dining room decor inspirations for your next interior design projects.  
Editor's Choice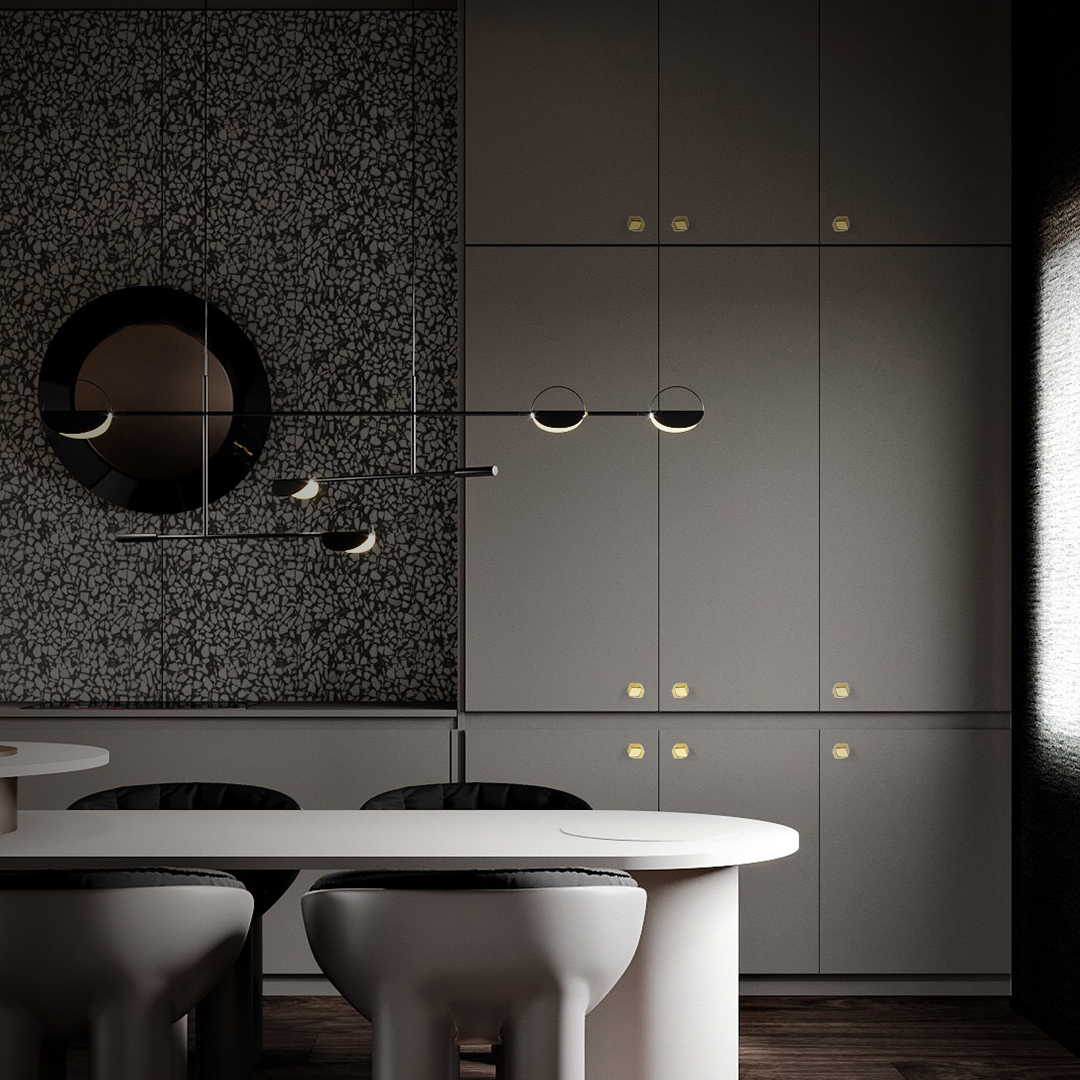 The dining room is one of the spaces you definitely don't want to miss next time you're building an interior because it's a place where everyone can congregate at the end of the day to share anecdotes and share a meal together.   [brands-vertical]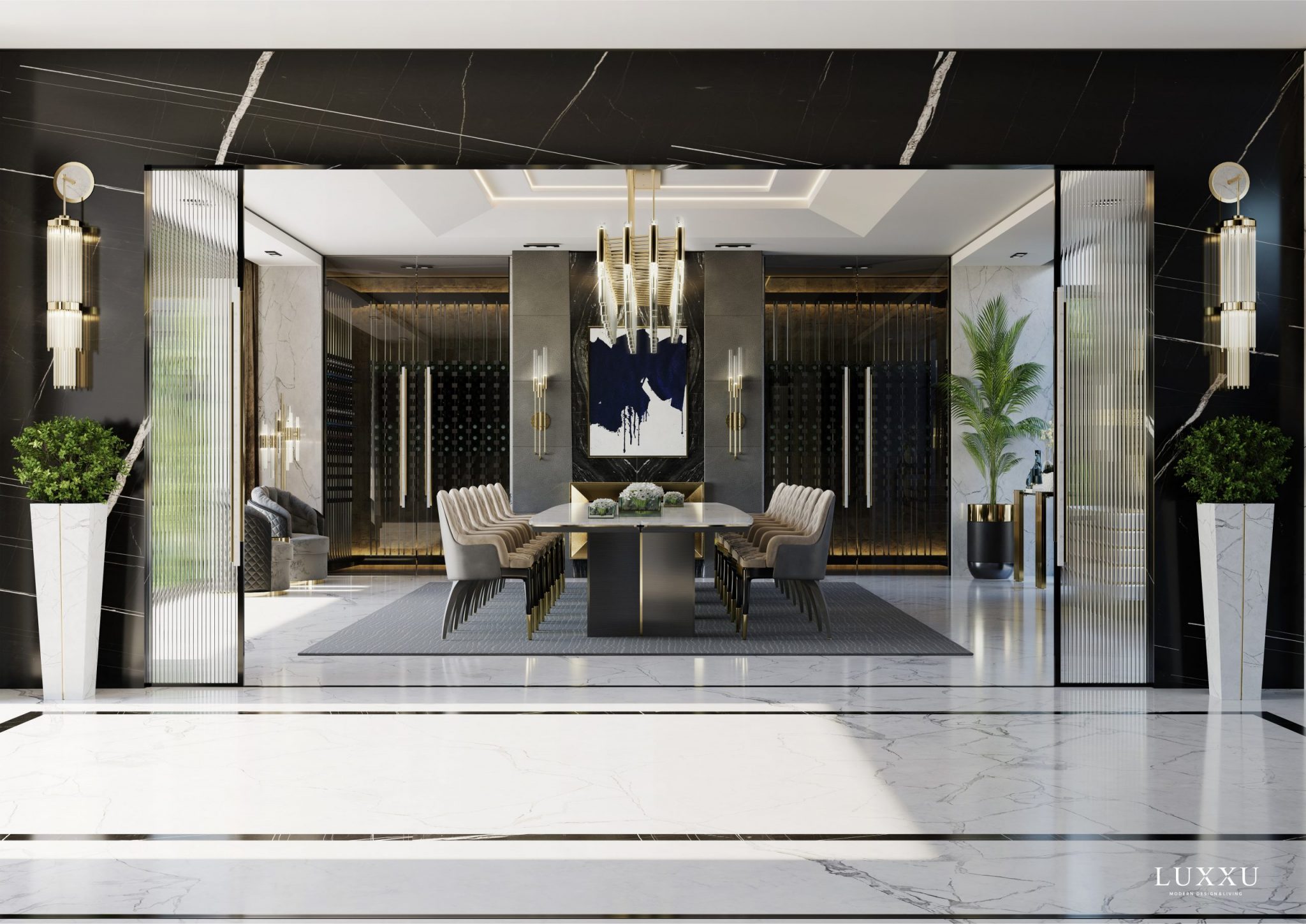 Without a good center stage item that generates an awe-inspiring mood and makes a stunning statement in this area, a sumptuous dining room cannot be regarded as completely wholesome and complete. Luxxu's Beyond Dining Table may be the ideal answer, as its opulence exudes excellence on every occasion.  
⇒ See Also: Get To Know The Best Interior Design Projects In Toronto ⇐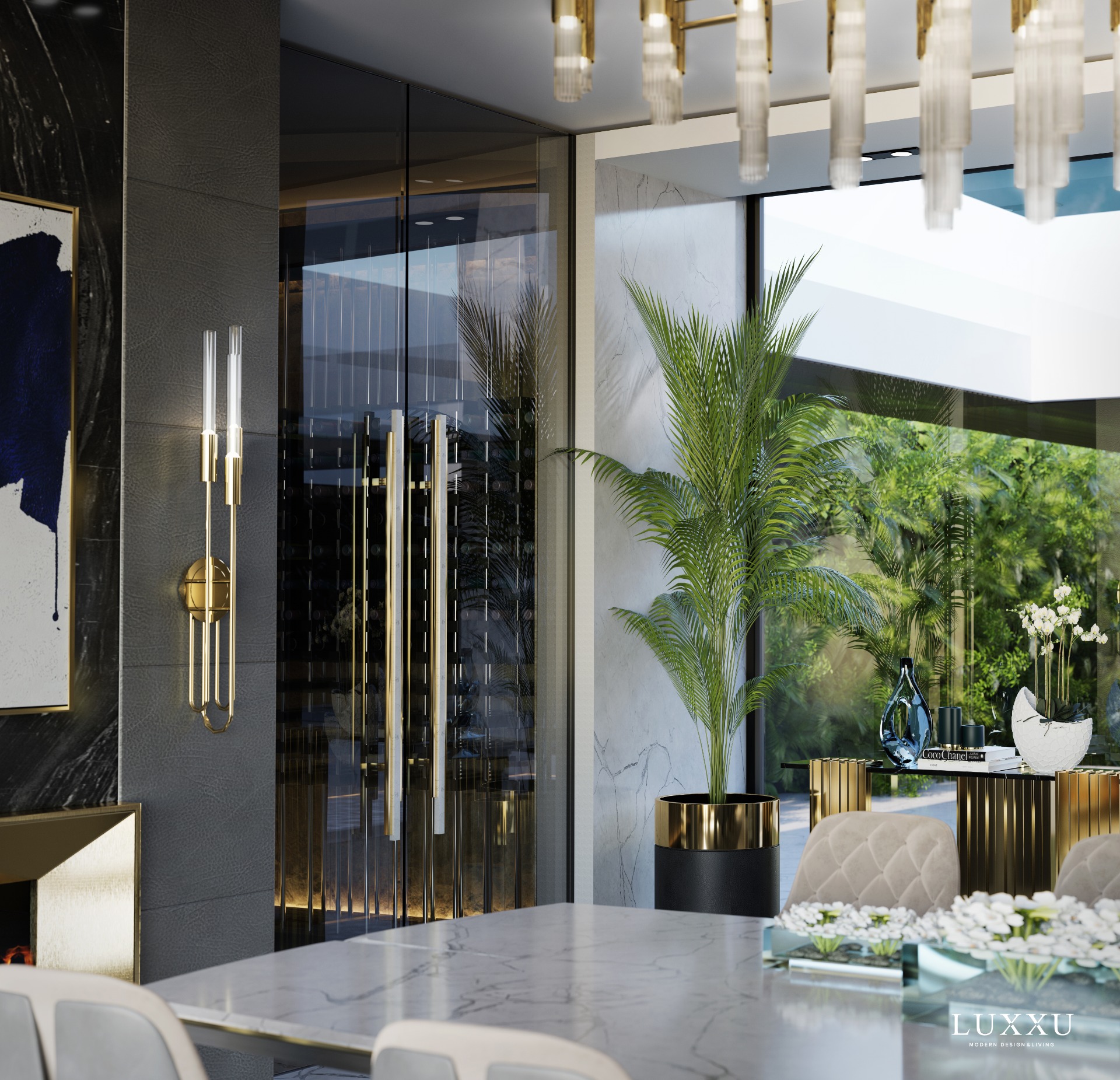 The generous dining room was designed to highlight the comfortable luxuryand palpable sophistication. This space is comprised of a plethora of cutting-edge and tailored designs that certainly stand the test of time! To adorn the doors of this stunning room you can find the iconic Skyline door pulls by PullCast.  
[form_+100_top_interior_designers]
SUBSCRIBE
Dining Room Ideas and get all the inspirations and ideas for your interiors!